This site uses cookies, by continuing to use this site you are agreeing to their use. Learn More
ladbroke grove
| | | |
| --- | --- | --- |
| Click on the thumbnails to get a larger picture, then on | | on the top LHS of the screen to return to this page. |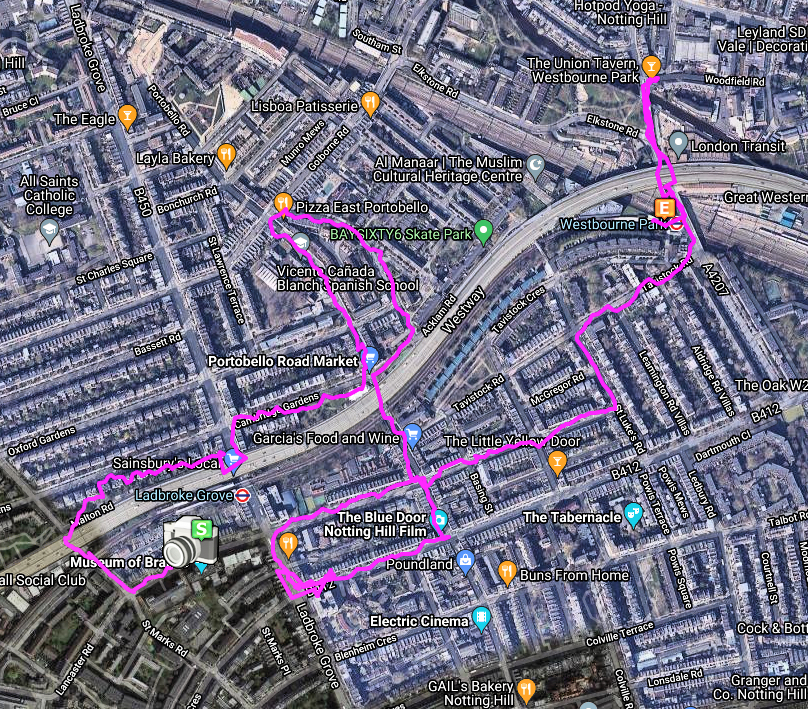 Log of our journey on a beautiful sunny winter's day. 17.1.2022
Asleep without glasses

Vivid bridge

Scooters

Beautiful artwork

Alley

Terrace

Museum of Brands

Terrace reflected in a car

Grenfell Tower

Graffiti

The Carver is a 100% electric vehicle that can carve through traffic. ... The Carver maintains the fun of a motorcycle by being able to lean into corners, using the patented Dynamic Vehicle Control (DVC) system, and offering all weather protection.

Melianthus - surprising to see it coping with cold

Pink elephant

Olive tree

Love the stripes!

Trellick Tower

Lancaster Road

We had lunch at The Elgin

The Elgin Bar

Scooter Park

Two sides of Tavistock Road, wonderful harmony of colour

Reflections

Grand Union Canal

The Union Tavern

We took the tube at Westbourne Park and were home without delay.