This site uses cookies, by continuing to use this site you are agreeing to their use. Learn More
heale's
| | | |
| --- | --- | --- |
| Click on the thumbnails to get a larger picture, then on | | on the top LHS of the screen to return to this page. |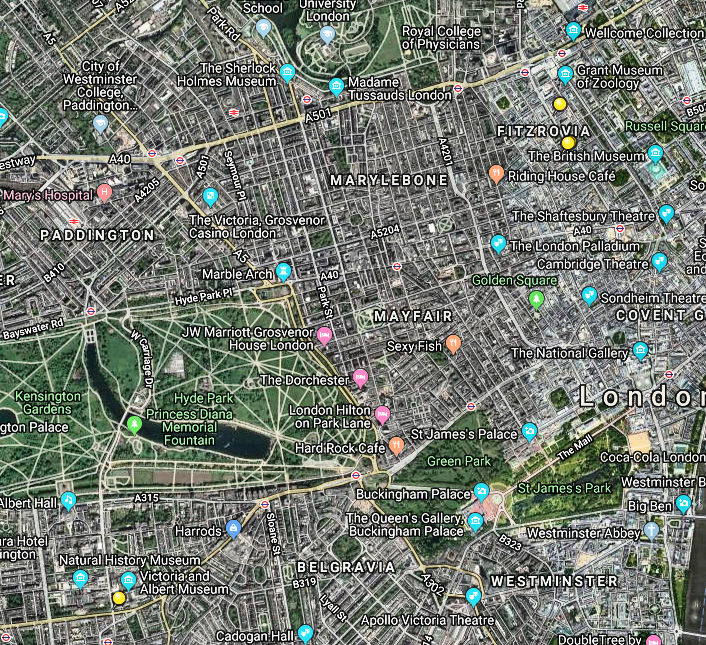 gps of the walk, only two hits!
Logger around Heale's
Promising alley, pity about the clutter

The Court PH

Baubles

Heale's

The Cecil Brewer staircase

A bronze cat presides over the staircase it is considered to be the store's mascot

The Cecil Brewer staircase

Furniture floor

To celebrate the centenary of our iconic Cecil Brewer staircase, a few of our favourite designers have decorated the Healís Cat for charity. Presiding over a century of design innovation, the Healís cat has remained a feature of the Cecil Brewer staircase since 1916.

Lighting

Pollock's Toy Museum

The Firzrovia PH

A bit upsetting to the eyes...

Mural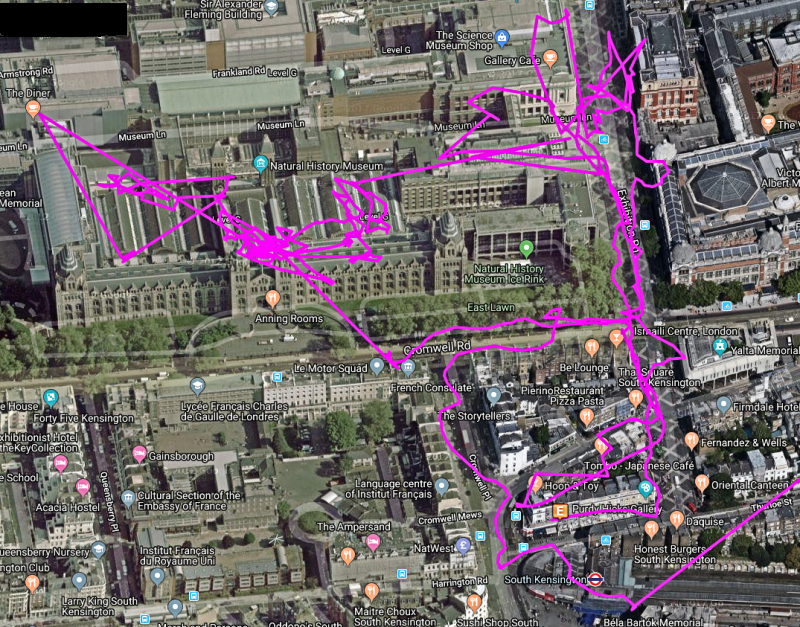 Logger in South Kensington
South Kensington

Ice rink at the Natural History Museum

The Mosque

V&A's new courtyard

V&A

Science Museum

Bikes

A confused flour beetle

We enjoyed the RPS

Science Photographer of the Year 2019

Soap bubble structures

V&A Pillar

Hall Science Museum

We had lunch at the 'Hoop and Toy' pub for lunch, I had the usual pie

Natural History Museum

Folded Gneiss

The vast forces that bend and twist Earth's surface are recorded in these folded bands of light and dark materials, created as the rock was heated and squeezed deep underground.

Woolly rhino

Pterodactyl

Ammonite

Great Bustard

Hornbills and Shoebill

Dodo

Charles Darwin

Blue whale and rhino

Fruit bat

The Moon

Missouri Leviathan: an American mastodon

Giraffe

Blue whale skeleton

We went home via Blackfriars.