This site uses cookies, by continuing to use this site you are agreeing to their use. Learn More
aldgate
| | | |
| --- | --- | --- |
| Click on the thumbnails to get a larger picture, then on | | on the top LHS of the screen to return to this page. |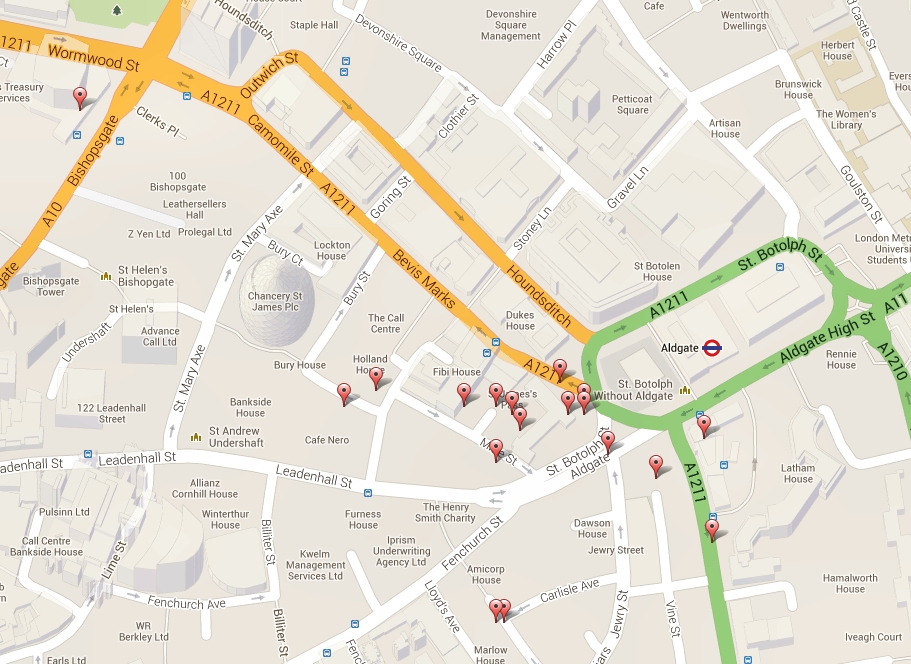 We hoped to take advantage of 'Open House' at the Gherkin and Battersea Power Station, but the queues were hours long...
New finish to Aldgate area

Agapanthus, light, Peter

More red

This wooden structure (2nd left) marks the location of the City' wall's easternmost gate - Aldgate. The original gate once included a small house above it, which was home to the poet Geoffrey Chaucer from 1374 - 1386. This new structure - named Paleys upon Pilers (meaning Palace on Pillars') was designed by architects Studio Weave. They also took inspiration from Chaucer's two dream poems, featuring elevated temples, which he wrote while living above the old gate.

This enlarges

Wide angle madness

Queue for the synagogue

Cheese grater and buses

Opportunist vegetation

We had to go down the alley

Paradise Walk

Smooth planting

Arbutus unedo outside the Chelsea Physic Garden

London plane bark

Albert Bridge

Better on the left with with a solarising filter

Contrasting textures

Decorative balls

Old Father Thames

Light Aircraft?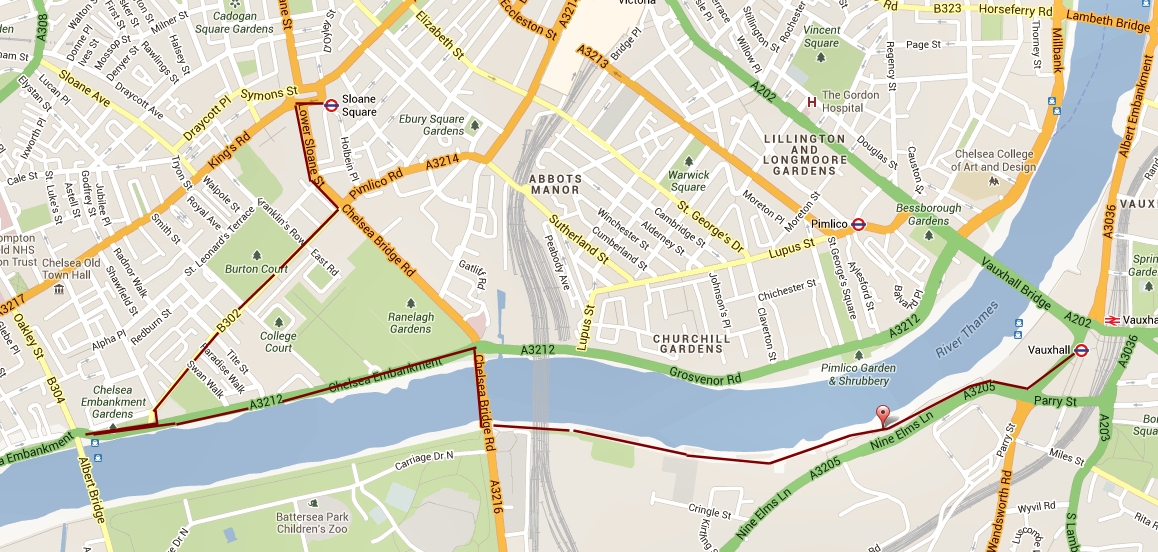 The gps failed except for one hit; the dark red line marks the route. We could not go down Chelsea Bridge Road because of an accident
From the internet: A3216 London - A3216 Chelsea Bridge Road in Chelsea closed and queuing traffic in both directions between the B313 Ebury Bridge Road junction and the A3214 Pimlico Road junction, because of a serious accident involving two buses and a car. A new style Routemaster bus had ploughed into a queue of traffic causing a considerable pile up with 3 people seriously hurt.