This site uses cookies, by continuing to use this site you are agreeing to their use. Learn More
leighton buzzard railway
| | | |
| --- | --- | --- |
| Click on the thumbnails to get a larger picture, then on | | on the top LHS of the screen to return to this page. |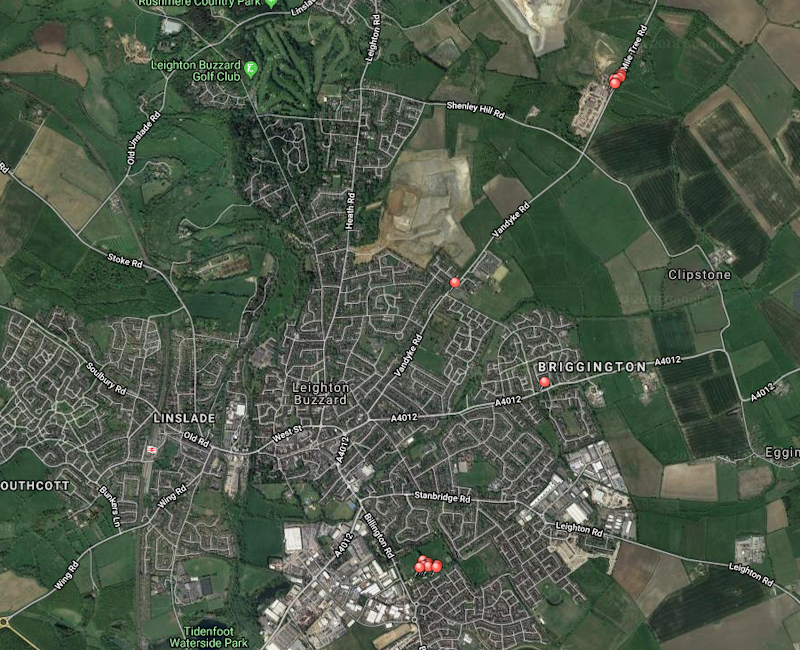 gps of the visit above. The pins on the Vandyke Road and the A4012 are the level crossings.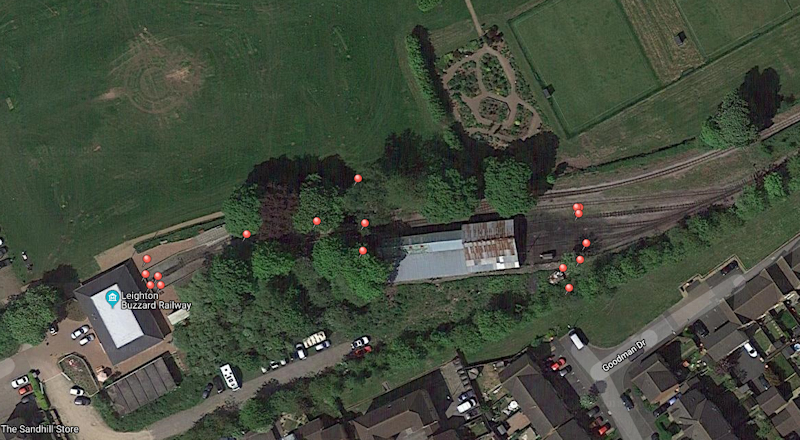 enlarged areas: above reception, café and shop. Below Stonehenge Works Station and sand quarry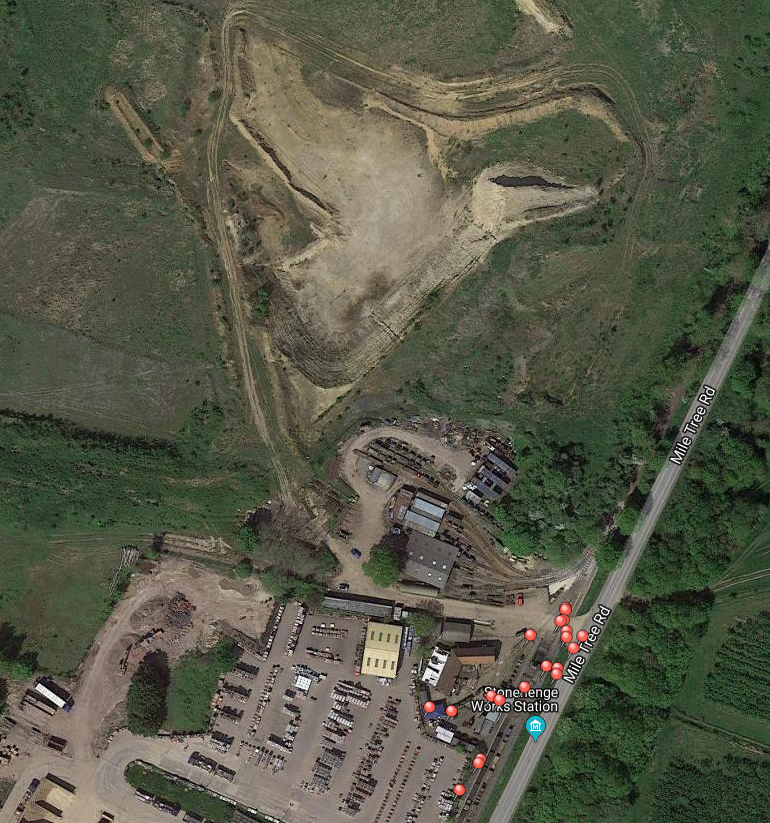 The Leighton Buzzard Light Railway was opened in 1919, using surplus war equipment. It was used to transport sand from 6 quarries, over a distance of up to 4 miles, to the mainline railway, for onward distribution.
No. 4260 1922

Train backs into the station

Ready for the off

We enjoyed the trip through housing estates, some of the tracks were hemmed in with walls and the smuts must have been a hazard on washing day. We passed farmland and stopped for level crossings until we reached Stonehenge the end of the line.

Doll

Inside the cab

Engine driver

Doll's makers

Penlee has not steamed since the 1940s

A German military train

Boiler

Floral decorations

Doll

Rust

Countryside

Level crossing

Inside the cab

Buffers

Doll arrives

Doll goes off to attach to the front of the train

We had a buffet lunch in the café.

Afterwards we went to the engine shed to hear about the history of the Leighton Buzzard Railway and see the engines kept there.

'Isabel'

Diesel

Wonderful adjustable spanners

'P C Allen'

'P C Allen' was built for the a chemical works in Torrelavega, Spain. It was brought to England in 1963. It was named after Sir Peter Allen, whose leaving present it was when he retired. He gave it to The Leighton Buzzard Railway

This enlarges massively

→

←

Elf was built for use on plantation railways in Cameroon, West Africa, and originally wood-fired, which accounts for the distinctive spark-arrester chimney shape

This enlarges massively

'Doll' coming back to base

There were areas of wild flowers

Getting ready for the next trip

Taking on water

We had cream teas in the café and then returned home by the scenic route via Ivinghoe. It was an interesting day.